Covid-19 Coronavirus: Laws that California Employers Must Know.
We have had several clients ask about legal and employment-related issues surrounding COVID-19. Most issues are fact specific and would be determined on a case-by-case basis, but here are some considerations: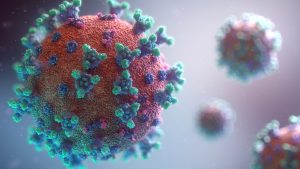 In most cases, COVID-19 is a transitory condition but the American with Disabilities Act (ADA) could be implicated in some cases and ADA coverage could be triggered. Employees may be entitled to an "accommodation" such as leave. However, employers may require such employees to be medically examined.
Under OSHA, employers cannot take action against employees who "refuse in good faith to expose themselves to a dangerous condition" or if they believe they are in "imminent danger." So employers need to be careful in disciplining employees who refuse to come into work.
Employers should evaluate whether they have adequate worker's compensation insurance coverage. For instance, if the employee contracts the virus while on a work trip, it is likely that it would be a covered event. However, if the employee incidentally contracts the virus from a co-worker, there will likely will be no worker's compensation liability. The analysis of coverage is very fact-specific.
Ensure your managers are trained on what they can and cannot ask about employees' medical status such that they do not discriminate against employees based on perceived disabilities.
The FMLA and the CFRA provide for an employee's leave to care for themselves or a family member with a "serious health condition." The employee would be entitled to job reinstatement also. Employers should notify employees that they are out on a protected leave.
In CA, employers should plan to provide paid sick leave according to California's Healthy Workplace Healthy Families Act.
CA Labor Code § 230.8 states that employers with 25+ employees at the same location must permit employees to take time off to address a "school emergency."
If employees are reasonably likely to be "exposed" to the virus at a worksite, OSHA will expect the employer to develop a program for hygiene and decontamination.
Employers may owe third parties (such as clients and vendors)  a "duty of reasonable care" to protect them against hazards that are not "open and obvious."  Check your contracts to confirm your obligations to third parties as well as your lease to determine site security and sanitation obligations.
Parties may have "force majeure" clauses in their commercial agreements and COVID-19 may likely trigger the clause.
We actively encourage you to contact us to help you with any questions or concerns you may have.
– Sapana Grossi